Case Study: Colossal Cooling Towers Rebuilt Using Fiberglass Components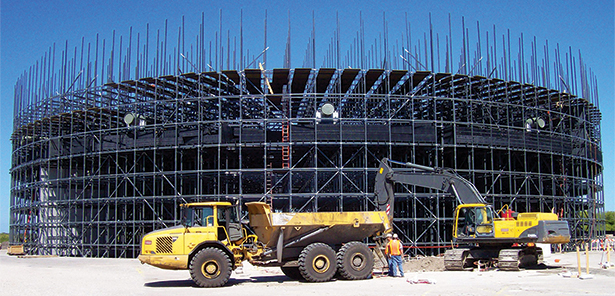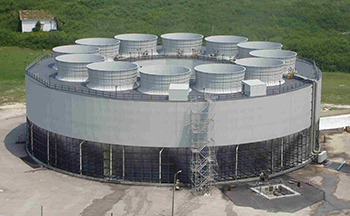 GEA Power Cooling, Inc., a wet and dry cooling solutions leader, was contracted to replace two concrete cooling towers for the Anclote power plant.
The more than 200 ft. diameter round cooling towers dissipate waste heat from the power plant to the atmosphere by cooling a water stream to a lower temperature. Because of the extreme amounts of salt in the supplied cooling water, future corrosion resistance was a major concern. Fiberglass replacements manufactured by Strongwell were selected to replace the heavily corroded concrete structures.
TECHNICAL DATA
Product: Fiberglass Cooling Tower Components
Process: Pultrusion, Fiberglass Fabrication
Materials:
EXTREN® Series 525 fiberglass reinforced polyester, fire retardant
SAFDECK® fiberglass overlapping decking system
DURASHIELD HC® fiberglass hollow core building panel system
Sizes: EXTREN® structural shapes:
4" x 1-1/8" x 1/4" channel
6" x 1-5/8" x 1/4" channel
8" x 2-3/16" x 1/4" channel
4" x 2" x 1/4" I-beam
6" x 3" x 1/4" I-beam
3" x 1/4" square tube
3" x 3/8" square tube
DURASHIELD HC® 1" x 12"
SAFDECK® 24" wide
For: GEA Power Cooling, Inc.
Strongwell's EXTREN® structural shapes, in conjunction with SAFDECK® decking and DURASHIELD HC® building panels, were utilized in the new construction. The corrosion resistant benefits of the pultruded fiberglass composites translate into a virtually impervious structure that will resist the environmental conditions of the cooling system. In addition, cost savings will increase significantly due to the lightweight, high strength materials' low maintenance requirements.