Structural Building Panels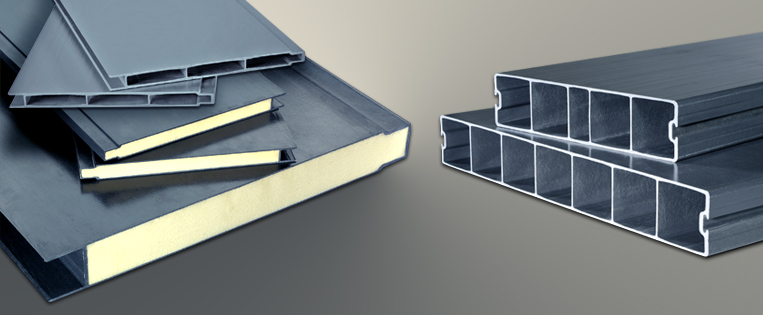 COMPOSOLITE® | DURASHIELD® | DURASHIELD HC®
COMPOSOLITE®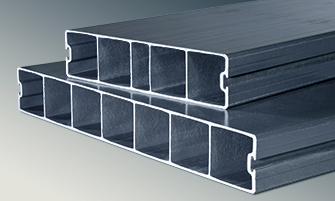 COMPOSOLITE® is a patented advanced composite building panel system suitable for major load bearing structural applications. The modular construction system consists of a small number of interlocking fiber reinforced polymer (FRP) structural components produced by the pultrusion process. The main building panels are 3.15" (80mm) thick and either 23.68" or 13.70" (601.5mm or 348.0mm) wide and feature a cellular construction. Through the use of toggles and/or hangers, panels can be connected to one another, to 3-way connectors, or to 45 degree connectors.
This uniquely designed system of interlocking components makes it possible to design fiberglass structures at significantly lower costs for a broad range of construction applications. COMPOSOLITE® structures can be designed to be shipped flat to the job site.
System Design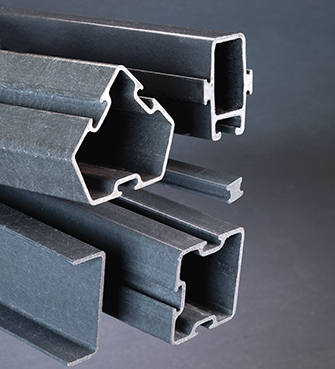 COMPOSOLITE® is a system of five interlocking components manufactured of pultruded fiberglass reinforced polymer. The system combines manufacturing simplicity with an almost unlimited number of configurations. The COMPOSOLITE® panel features integral grooves into which a toggle is inserted during assembly. 3-way and 45 degree connectors allow the system components to turn corners and facilitate the joining of walls or sides. For added flexibility, the system also includes a hanger and an end cap. Joints between panels and connectors are bonded during final assembly. Adhesive is applied along the length of the panel and connector. The toggle, to which adhesive is not applied, is then inserted as an assembly aid to mechanically secure the components and create even pressure along the length of the joint until the adhesive between the structural components cures.
Applications
Buildings
Bridge Enclosure Systems
Cooling Towers
Bridge Decks
Tank Covers
Platforms & Walkways
Cellular Enclosures
Secondary Containment Systems
Restaurants
DURASHIELD®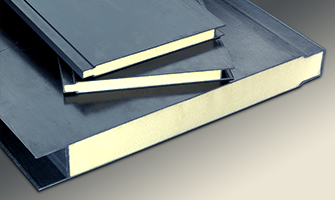 DURASHIELD® is a tongue-and-groove fiberglass pultruded panel comprised of a pultruded skin over a foam core. Available in 1" x 12" and 3" x 24" sizes, the pultruded fiberglass skin of these panels is available in either a premium polyester or vinyl ester resin. Both resin systems are flame retardant (UL 94 V-0). Vinyl ester is utilized in more corrosive applications. A synthetic surfacing veil is incorporated into the skin to improve weathering, corrosion resistance and resistance to degradation from ultraviolet rays. Resistance to weathering can be further enhanced by the application of a polyurethane paint. The core material is rigid closed-cell urethane foam. The foam core provides an insulation "R" factor of 5 for the 1" panel and 17 for the 3" panel.
Applications
Radar, Microwave, Radio and TV Antenna Enclosures
Enclosures for Electrical Equipment
Enclosures of Chemical Processing Operations
Buildings for EMI Testing (Computer Testing)
Chemical Pit Covers
Roofs on Wet-End Pulp and Paper Manufacturing
Modular Buildings
DURASHIELD HC®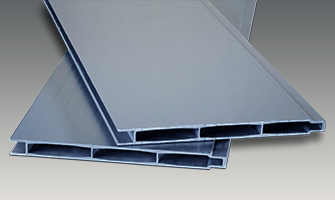 DURASHIELD HC® is a cost-effective alternative to DURASHIELD® because the building panel has a hollow core. This panel is a sensible choice for any type of roofing, flooring, enclosures or screening that does not require insulation. It is a custom designed tongue-and-groove building panel for quick assembly and easy installation in various applications.
The pultruded panel's unique hollow core and intermediate ribs provide extra stiffness for uses such as decking, cladding or tank covers. The panels can be bonded together with standard adhesives and attached to structural shapes with bolts or screw fasteners. These standard polyester panels will not rot, rust or mildew, which makes them ideal for high moisture environments including saltwater.
Applications
Cladding
Decking
Cellular Enclosures and Screening
Tank Covers
Cooling Tower Partition Walls
Buildings and Enclosures when Insulation is Not Required