Sheet Piling and Round Pile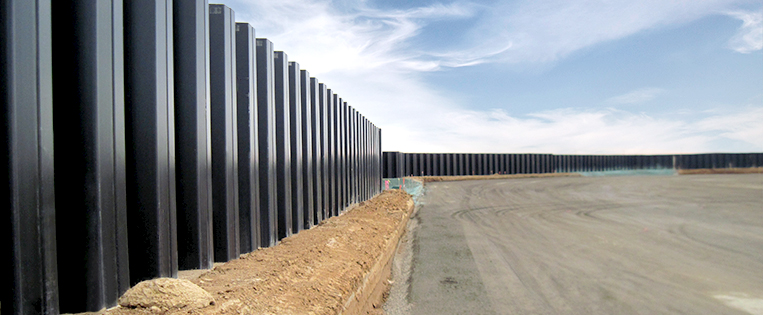 Composites have been in Strongwell's DNA for over 70 years. Composite sheet and round piles offer tremendous advantages over steel and have been used in the past decade in thousands of commercial private and public sector projects with the US Army Corps of Engineers, US Fish and Wildlife, US Navy and municipalities.
UltraComposite Sheet Piling and Pipe Piles, offered by Crane Materials International (CMI),  are an alternative to conventional Sheet Piling and piles such as PZ27 and PZ22. FRP piling is manufactured within Strongwell's ISO-certified facility to ensure projects consistently costs less, have shorter lead times, remain durable, and offer environmental advantages over steel through longer product lifecycles with an emphasis on carbon footprint reduction.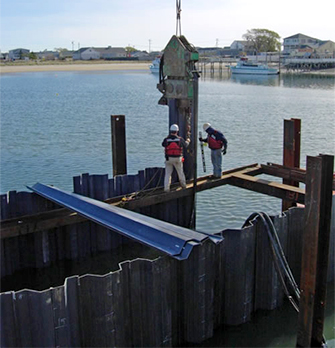 CMI's team of engineers and innovation staff have secured more than a dozen patents related to piling over their many years of service to the engineering and infrastructure communities. The combination of CMI's design expertise and Strongwell's manufacturing technology make UltraComposite the ultimate steel alternative. UltraComposite sheet piling and piles are engineered to serve several application solutions including cut-off walls, containment barriers, bulkheads, seawalls, flood walls, levee extensions and other water/erosion control structures.
Steel pilings have high upfront material costs, are subject to higher labor/installation costs and are expensive to transport. Once installed, steel piles suffer from corrosion and oxidation issues. Difficult manufacturing processes, heavy weight, transportation and maintenance are all factors which make UltraComposite FRP Sheet Piling the material of choice over traditional materials.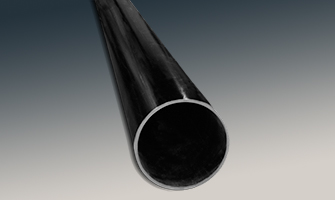 UltraComposite Sheet Piling and Pipe Piles are the strongest and most durable synthetic piling products in the world – a key factor when stringent mandates require low maintenance and reduced environmental impact. FRP offers reasonable upfront material costs, lower exposure to job site risks, no maintenance upon installation and lower transportation costs than steel due to FRP's high strength to low weight ratio.