Security / Military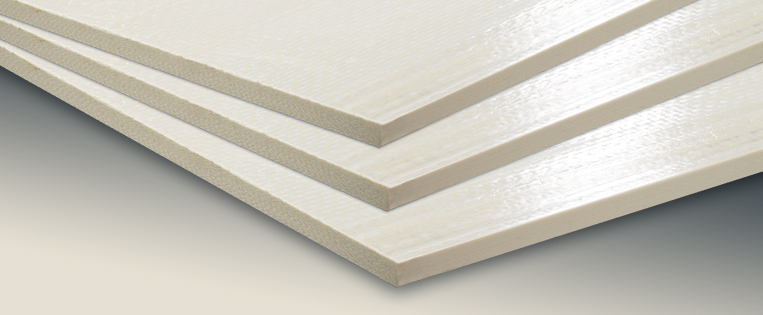 HS Armor Panels
Strongwell's HS Armor fiberglass armor panels are designed for ballistics resistance. The panels are manufactured using specially constructed glass reinforcements in a proprietary resin matrix. The panel components are then cured in a controlled cycle.
When struck by a bullet or other projectile, HS Armor panels delaminate in a way that absorbs the energy and stops the projectile. Thousands of these panels have been purchased by the military, law enforcement, and numerous private and public sector organizations to provide an extra layer of protection for its people.
Common Applications:
Judge's Benches
Jury Boxes
Convenience Stores
Classrooms
Bank Teller Areas
Panic Rooms and Safe Rooms
Storm Shelters
Office Buildings
The HS Armor panels have been independently tested to Underwriter's Laboratory (UL) 752 and National Institute of Justice (NIJ) Ballistics Specifications. Please refer to the chart elsewhere in this brochure for the classifications of panels meeting UL 752 and NIJ requirements. Regarding fire performance, HS Armor panels are self-extinguishing and meet a UL 94 V-0 flammability rating.
Fabrication and Installation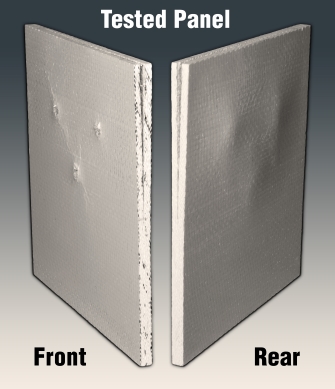 Strongwell's HS Armor panels can be cut and drilled using ordinary carpenter's tools. A carbide "grit edge" blade is recommended for cutting. It is recommended to use high speed drill bits at slow speeds when drilling. Installation of panels is easily accomplished with bolts, screws or industrial grade adhesive.
Testing and Requirements
Strongwell's HS Armor panels are internally tested on a regular basis for conformance to specification requirements and independently tested to verify results. Testing data is available upon request. The panels above were tested for UL 752 Level 3 with a .44 Magnum Pistol.
Testing Videos
Case History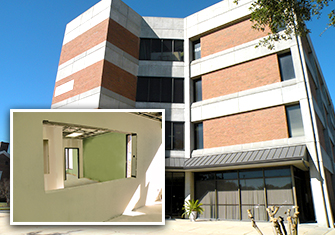 A public defender's building in Georgia was outfitted with HS Armor as drywall for protection.
Contractors easily installed the panels to create a smooth wall surface on these rooms, mimicking dry wall, but providing the security desired.