Decking and Planking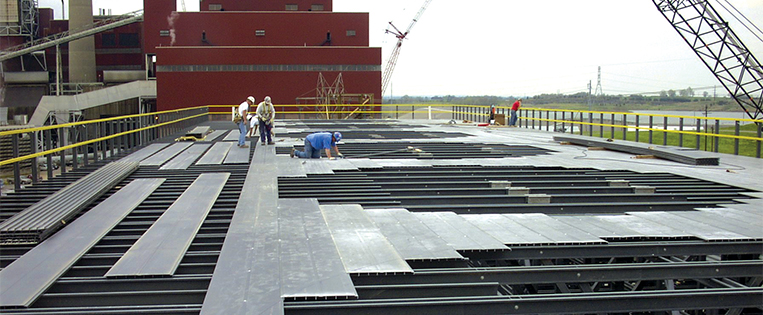 SAFDECK® | SAFPLANK® | SAFPLANK HD®
UTILICOVER® | SAFPLATE®
Strongwell offers multiple options for decking and planking, depending on the desired surface type, installation location and purpose.  All Strongwell decking and planking options are:
Corrosion Resistant
Strong
Lightweight
Easy to Install
Easy to Maintain
Easily Transported
SAFDECK®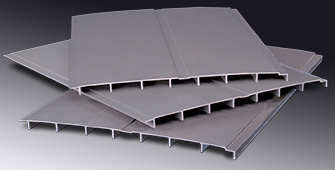 Strongwell's SAFDECK® is a specially designed system of 24" wide, slip resistant, fiberglass panels that overlap for a continuous solid surface. SAFDECK® is intended to replace wood, aluminum or steel decking in environments where corrosion or rotting creates costly maintenance problems or unsafe conditions. Low in conductivity and non-sparking, SAFDECK® provides safe walkways in applications near electrical lines.
Applications
Cooling Tower Decking
Odor Control Covers
Roofing Walkways
Temporary Flooring
Scaffolding
Cellular Wall Panels
SAFPLANK®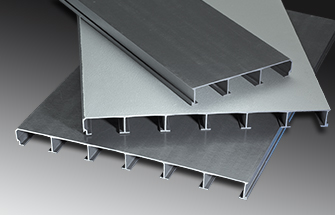 SAFPLANK® is a high strength system of fiberglass planks designed to interlock to form a continuous solid surface. SAFPLANK® is intended to replace wood, aluminum or steel planks in environments where corrosion or rotting creates costly maintenance problems or unsafe conditions.  The 2" deep by 12" or 24" wide panels are available with either a solid or slotted surface.
Applications
Temporary Flooring
Odor Control Covers
Windwalls
Dock Surfacing
Roofing Walkways
Cellular Wall Panels
Concrete Forming Systems
SAFPLANK HD®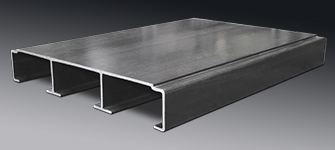 SAFPLANK HD® is a larger and stronger version of SAFPLANK®, used in applications where additional strength or longer spans are required. Like SAFPLANK®, SAFPLANK HD® is corrosion and rot resistant and planks can be utilized to form a continuous solid surface. The 6" deep by 36" wide panels are available in 20' and 24' lengths. Other lengths are available upon request. SAFPLANK HD® may be ordered with a grit surface or with a smooth surface for non-pedestrian applications.
UTILICOVER® Fiberglass Utility Trench Cover System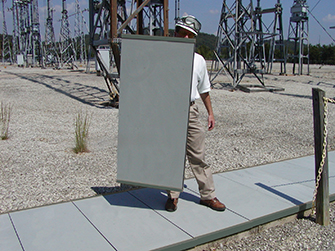 This strong and durable fiberglass cover system installs easily and can be quickly removed for trench access by one person.
Features
Extremely Lightweight
Strong and Durable
Easy to Install
Safe
Cost Effective
Available in Custom Widths
Case History
Two substation installation jobs in Virginia and Tennessee were recently completed, immediately displaying the benefits of the new covers. In the course of six and a half days, a three-man crew used only twelve tons of UTILICOVER® panels to replace seventy tons of concrete covers! The project manager stated the UTILICOVER® covers were installed more quickly by hand than the concrete covers could be removed with an excavator.
How to Order UTILICOVER®
A faxable/email-ready order form is available in the UTILICOVER® Flyer.
SAFPLATE®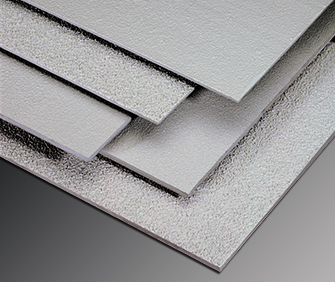 Fiberglass gritted plate is a tough, corrosion resistant floor plate. SAFPLATE®'s unique combination of pultruded fiberglass plate and an anti-skid grit surface creates textured solid sheet flooring that is ideal for both wet and dry environments.
Used in a variety of applications such as trench covers to contain vapors and fumes or pedestrian bridge walkways for sure footing, SAFPLATE® provides a long-lasting maintenance-free alternative to steel plate for severe, corrosive environments.
Applications
Walkways
Splash Walls
Overpasses
Bridge Decks
Pool Decks
Trench Covers
Odor Control Covers
Materials of Construction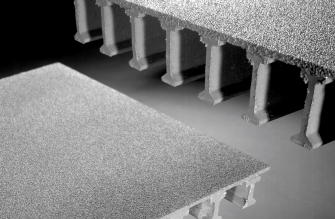 SAFPLATE® is available as solid plate or bonded to DURADEK® or DURAGRID® grating. The standard surface is fine grit. A medium grit or a coarse grit is also available. SAFPLATE® can also be customized to meet the requirements of a variety of applications.
Standard SAFPLATE® has a Class 1 flame rating of 25 or less per ASTM E-84 and meets the self-extinguishing requirements of ASTM D-635.
SAFPLATE® with fine grit is stocked in 4' x 8' panels in standard EXTREN® plate thicknesses of 1/8" and 1/4". Optional plate thicknesses include 3/16", 3/8", 1/2", 5/8", 3/4" and 1" sizes. Standard SAFPLATE® is Series 525, which is fiberglass reinforced polyester with fire retardant in a gray color. Other resin systems and custom colors are available upon request.