Case Study: Fiberglass Truck Cab Beam Protects Occupants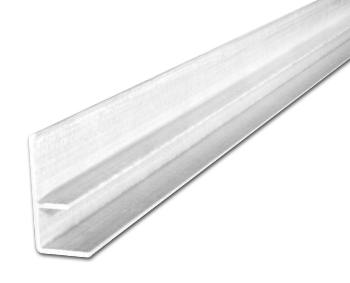 Mack Truck engineers, in seeking a heavy duty cab design, sought materials that would meet requirements of style, durability, ease of tooling, safety and cost effectiveness.
The result was the Ultra-Liner — the first production truck cab having all exterior and interior skins of sheet molded compounds (SMC) in the United States. A steel, aluminum and fiberglass cage provides structural support, while over 600 lbs. of SMC is used for interior and exterior skins and cab underbody.
TECHNICAL DATA
Product: Fiberglass Bunk Restraint Beam
Process: Pultrusion
Materials: Fiberglass reinforced polyester
Size: 6" wide x 2-7/8" high x 90" long with additional flange
For: GTR Reinforced Plastics Co. General Tire and Rubber
User: Mack Truck
The design includes a pultruded high-strength fiberglass beam, manufactured by Strongwell, that supports the sleeping bunk and provides anchor points for seat belts. Because of its dual purpose, the bunk restraint beam must meet all National Trucking Industry Standards and National Safety Standards for high strength properties to protect occupants in a collision. The 90" bunk restraint beam is 50% continuous glass fibers with an isophthalic polyester resin resulting in a part that has high impact resistance, is lightweight and durable.