Case Study: Lightweight Fiberglass Utility Trench Covers Replace Heavy, Substation Concrete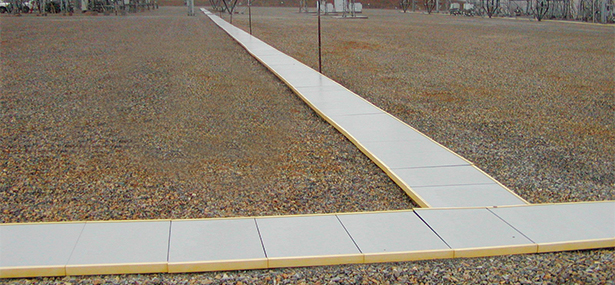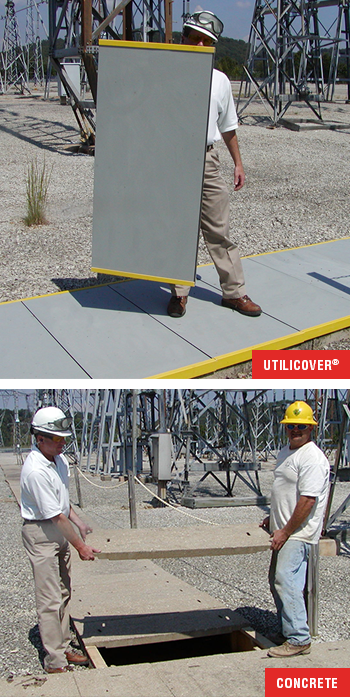 Strongwell allied fabricator, GEF Incorporated, has developed a new utility trench cover system trade named UTILICOVER™. The cover's design incorporates Strongwell's SAFPLANK® fiberglass panels and EXTREN® channels.
UTILICOVER™ fiberglass trench covers are the ideal alternative to concrete trench covers for substations. The strong and durable fiberglass cover system installs easily and can be quickly removed for trench access by one person. The UTILICOVER™ fiberglass cover is extremely lightweight, one-fourth the weight of heavy heavy concrete panels, and can be lifted by one person with far less risk of back, foot and other injuries.
Unlike concrete, UTILICOVER™ panels are individually adjustable to accommodate inconsistencies in trench width. Despite the larger spans shown here, the typical trench span is 24". At that span, with a 500 lbs. point load at mid-panel, deflection is approximately 1/8".
TECHNICAL DATA
Product: Fiberglass Utility Trench Covers
Process: Pultrusion
Materials: UTILICOVER™ system consisting of:
SAFPLANK® fiberglass decking system
EXTREN® channels
For: GEF Incorporated
Two substation installation jobs in Virginia and Tennessee were completed in March of 2007. Benefits of the new covers were obvious and immediate. In the course of six and a half days, a three-man crew used only twelve tons of UTILICOVER™ panels to replace seventy tons of concrete covers! The project manager stated the UTILICOVER™ covers were installed more quickly by hand than the concrete covers could be removed with an excavator.