Case Study: SAFPLANK® Cuts Costs and Time in Pool Operations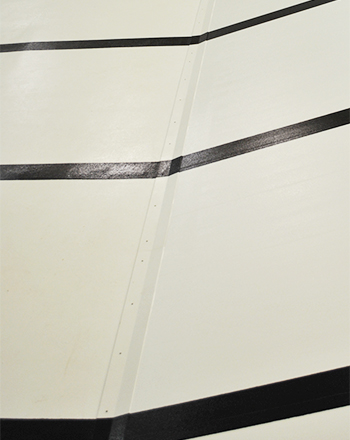 The Natatorium Complex on the campus of Indiana University – Purdue University Indianapolis (IUPUI) is located in Indianapolis, Indiana. Completed in 1982, it was awarded the opportunity to host its sixth U.S. Olympic diving trials in 2016.
An instructional pool located north of the main competition pool needed a new material which would provide a smooth transition between its shallow and deep ends. The multi-purpose six-lane, 500,000 gallon indoor pool offers a year-round water temperature of approximately 88 degrees Fahrenheit.
TECHNICAL DATA
Product: Underwater Fiberglass Walkway
Process: Pultrusion
Materials: SAFPLANK® fiberglass decking system
Sizes: 24" wide fine grit
For: The Natatorium IUPUI Complex, Indianapolis, IN
User: Indiana University- Purdue University Indianapolis
For its refurbishment, the natatorium needed a material with high strength and corrosion resistant properties to serve as an underwater walking surface. The material of choice was Strongwell's 24" wide SAFPLANK® interlocking planks with a fine grit nonskid surface. The highly chlorinated environment was not a suitable fit for stainless steel, as it corrodes in these challenging environments. Instead SAFPLANK® was chosen and angle mitered at both ends to create a continuous smooth walking surface from the 4½ foot to 9 foot sections. With the low maintenance and durability characteristics of fiber reinforced polymers (FRP), the IUPUI Sports Complex can continue to operate year-round, providing diverse aquatic programs, including: remedial swimming classes, scuba diving, fitness, rehabilitation, and endurance programs to the Indianapolis community with little to no downtime.