Alberto Estrada has been Promoted to Maintenance/Facility Engineer of Strongwell S. de R.L. de C.V.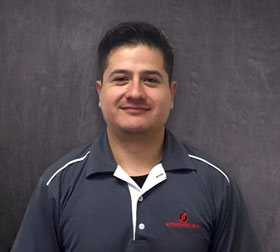 We are  pleased to announce the promotion of Alberto Estrada to Maintenance/Facility Engineer. Alberto will report to Antonio Garza, Plant Manager in the Mexico facility.
Alberto began his Strongwell career in April 2016 as a Production Supervisor. He has 15 years of experience in maintenance. Alberto and his wife have been married for 17 years. They have two daughters, Avril and Jockebeth, and a son, Jaziel.
In his free time, he enjoys cinematography; his favorite genres are action and comedy. Please join us in congratulating Alberto and offering him your support and cooperation in his new position.