Amy Ferguson Joins Strongwell as a Customer Service Associate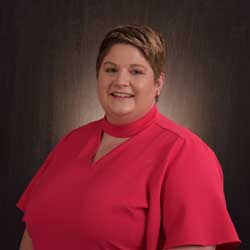 We are pleased to announce Amy Ferguson has joined Strongwell as a Customer Account Associate, reporting to the Customer Relations Manager.
Amy brings more than 12 years of experience in data entry in various roles in bookkeeping, administrative support, and other various roles in corrections at the Duffield Regional Jail, and most recently working in customer billing for Ballad Health.
Amy resides in Duffield, VA, with her husband, son, and stepdaughter. She enjoys spending time with her family and all nine (9) of her fur-babies. She loves being outdoors taking in God's beauty! Her hobbies include making jewelry and wreaths for all occasions.
Please join us in welcoming Amy to Strongwell.