Using FRP Products for Commercial Kitchens
Shiny stainless steel is the ubiquitous choice of material for commercial and industrial kitchen fittings and fixtures. It is antimicrobial, easy to clean, resistant to corrosion, sturdy; just a few of the properties that have made stainless steel alloys the relied upon solution in kitchenware for decades. Yet, there is another option: Fiber-reinforced polymers (FRP).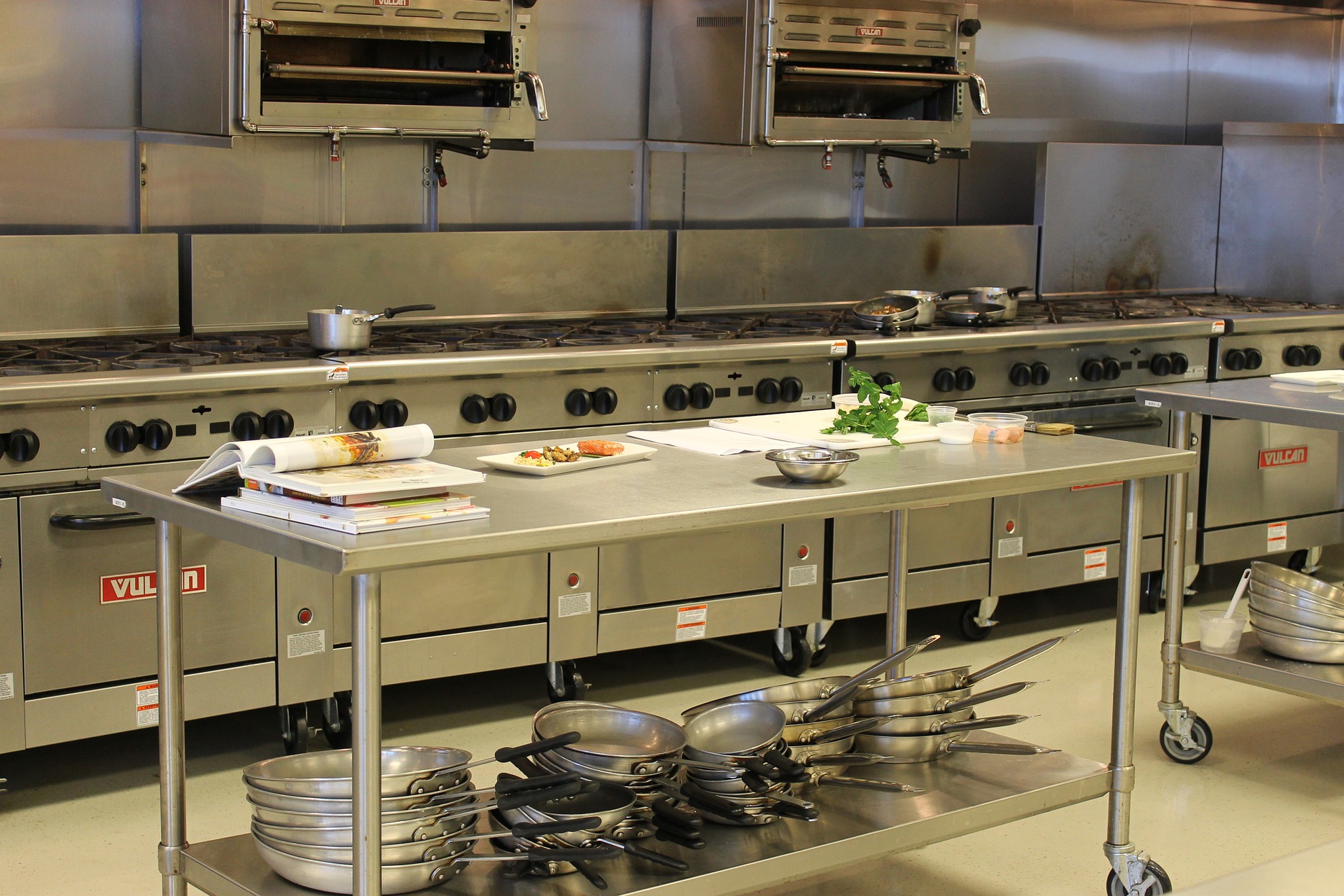 At Strongwell, we have always strived to develop composite products that provide maximal durability and strength while tolerating the daily wear-and-tear of busy working environments. The hustle and bustle of a commercial kitchen place high demands upon materials. Fortunately, our FRP products are more than up to the task.
Why Try Strongwell's FRP Products
Industrial-grade FRP products are extremely durable and can retain their as-sold levels of toughness throughout the entirety of their service, unlike aluminum or steel. It is built to last, resisting various forms of corrosion while withstanding repeated and routine mechanical stresses such as applied pressure, intense weight, and sudden impacts. Beyond performance, FRP products also benefit from low-maintenance requirements which can save you money, stress, and time.
Furthermore, fiberglass is comparatively light and easy to configure, making FRP products much easier to assemble or fabricate than metal alternatives. This can be crucial for commercial kitchens with fine profit margins, where time lost to installation is money lost to lack of operations.
Strongwell's DURAGRID® T-1800
One of our most popular FRP products for commercial kitchens is the DURAGRID® T-1800; which we consider to the best commercial kitchen grating on the market.
FRP for Functionality
Created with all the specialist functions and features that our customers have come to expect from our range of FRP products and solutions, the T-1800 model's clever teardrop design is its special selling point.  Developed with hygiene and practicality in mind, the wide gaps between the grating allow the direct disposal and collection of waste food, water, and other discarded food-related debris.
FRP for Safety
Taking into consideration the high volume of slick and slippery liquids that drop down from the preparation counters, pots, and pans – not to mention the steam of a swelteringly hot and humid kitchen – our DURAGRID® purpose-built silica grit non-skid surfaces reduce the risk of a sudden slip or slide.
FRP for Ease of Installation
When compared with its stainless-steel predecessors, the fabrication and installation of FRP is undoubtedly simpler and more straightforward. Many of the specialist power tools and equipment that are essential for steel construction are not necessary due to the lower weight of the collective composites and the ease of assembly.
Strongwell's DURAGRID® FRP products are the tip of the iceberg when it comes to our wide selection of fiber-reinforced plastic innovations. We also offer foam-core structural panels under the DURASHIELD® product line, which have been used in food factories for sanitary partitioning that can be easily moved and cleaned.
To learn more about how our FRP range could be the perfect solution for you, contact us today.