Gail Stout has Joined the Pricing Department as an Administrative Assistant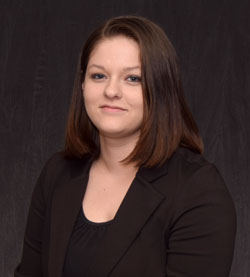 We are pleased to announce that Gail Stout has accepted a position as an Administrative Assistant. Gail will report to Meghan Carty, Pricing Manager. She will be assisting with quotes, maintaining customer price sheets, performing sales data analysis, CRM management and assisting the Sales Department with various duties.
Gail began working at Strongwell as a contract employee assisting with switchboard and CRM efforts. Gail has an Associate's Degree in Business Administration and is completing work on her Bachelor's Degree.
Gail lives in Bristol with her husband, Jamie, and three Children: Connor, Maddox and Annabel. In her free time she enjoys sketching , painting and other crafts.
Please join us in welcoming and supporting Gail.
Save
Save
Save