Justin Suggs has Accepted the Position of Staff Accountant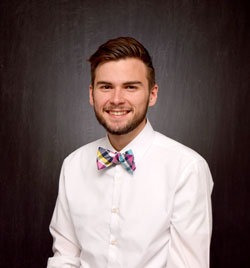 We are pleased to announce that Justin Suggs has accepted the position of Staff Accountant. In his new role, Justin will report to the Accounting Manager. Justin began his career with Strongwell in December 2017 as the Virginia Operations Accounts Payable Administrator. Justin graduated with his Bachelor's Degree from East Tennessee State University in December 2017 with a double major in Accounting and Finance. Justin currently resides in Elizabethton, Tennessee and is soon-to-be married to his fiancé, Katie. In his free time, Justin enjoys playing the drums and cheering on the Ohio State Buckeyes.
Please join us in congratulating and supporting Justin in his new role.