Secret Pultrusion Elves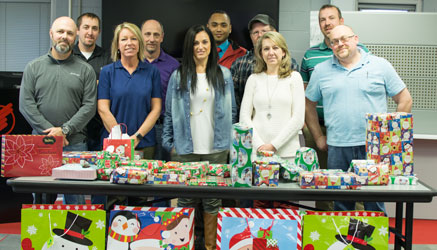 During the holiday season, many families within our region struggle to provide presents for their children. A group of Strongwell employees recently came together to serve as "secret elves" for three deserving elementary school students within the Sullivan County school system in Tennessee. Representatives from process engineering, pultrusion, production control, drafting, and accounting came together and fulfilled the wish lists provided by the students. The presents were later delivered anonymously to the school administrators.
The employees involved shared that this experience has been extremely rewarding, and plans are already in the works to repeat and expand this same activity next year to a larger group of students.
Many thanks to these "secret elves" for going above and beyond the call of generosity to make a positive community impact.