Strongwell Corporation Announces New Vice President of Business Development and Marketing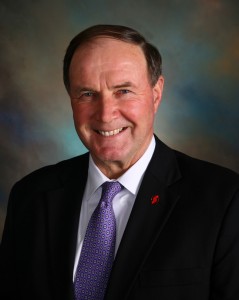 Strongwell Corporation, headquartered in Bristol, Virginia, has announced that Glenn Barefoot has been named Vice President, Business Development and Marketing. Glenn will be responsible for overall global development of new Strongwell corporate products, markets, and sales channels; as well as marketing of all Strongwell corporate products. Glenn brings product and customer knowledge to his new role along with sales management experience.
Glenn is a graduate of West Point with a B.S. degree in General Engineering. He joined Strongwell in 1994, after spending the majority of his early career in the steel industry.
Glenn has a high profile in the composites industry through his significant industry committee work and was Strongwell's Corporate Marketing Manager for over 16 years. Since October 2010, Glenn has provided leadership in a dual capacity for both sales and marketing as Corporate Sales and Marketing Manager. His ability to balance the responsibilities of two demanding positions has been critical in enabling a smooth transition as the open Sales leadership position was filled.