Case Study: All's Well Ends Well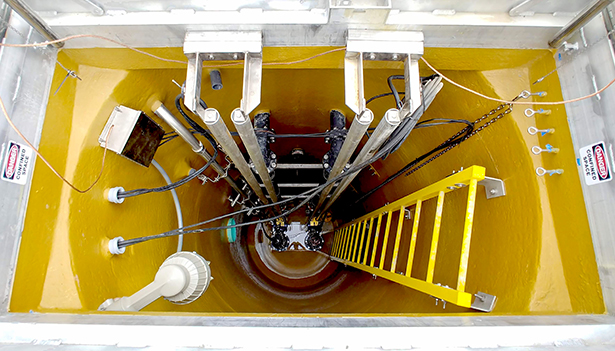 Wastewater collection and treatment is an essential function of all communities. In processing wastewater, the force of gravity plays a vital role in the movement of water towards the wastewater treatment plant. In instances where gravity needs a boost, lift stations are installed at low points within the system to aid in the water collection process.
In 2018, Romtec Utilities, Inc., an engineering company specializing in the design, supply, and construction of pumping systems, worked with the City of Fife, Washington, to design a site specific lift station for its medium flow needs.
With emphases on quality, the engineers at Romtec designed with automation and longevity in mind to meet the standards and requirements of the City. The City of Fife's standards specifically called for items such as ESSCO pumps and an Amazon Bubbler used as the primary level sensing device.
TECHNICAL DATA
Product: Lift Station Wet Well Access Ladder
Process: Pultrusion, Fabrication
Materials & Sizes:
SAFRAIL™ Industrial Handrail System
For: Romtec Utilities, Inc.
User: City of Fife, WA
In the wet well portion of this lift station, maintenance access to pump valves and other essential operations is achieved with an 18' SAFRAIL™ ladder. When procuring for access ladders, designers looked for a nonconductive and corrosion resistant product which could fulfill all of the customer's needs. Manufactured in the USA since the 1950s, SAFRAIL™ fiberglass has demonstrated outstanding durability against steel and aluminum in complete immersion applications within corrosive environments.
Since the date of original placement into service, both the end-user and installer have been pleased with how the overall product has performed in the field.