Ashley Robinson Promoted to Corporate Sales Account Manager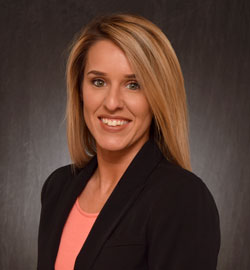 We are pleased to announce that Ashley Robinson has accepted the position of Corporate Sales Account Manager, with a focus on Territory G.
Ashley began her career with Strongwell in 2006 with the Cooling Tower Department in Bristol Operations. She then moved to Production Control where her primary responsibilities were scheduling, shop order creation, production data entry, and production reports. In 2014, Ashley accepted the position of Sales Data Administrator where she is responsible for working with the Customer Service Department with the daily function of customer order entry and assisting the Sales Department, as needed.
Ashley resides in Kingsport, TN with her two children Gabriel and Benton. In her spare time, she enjoys spending time with her family, being outdoors, crafting, and is an avid car enthusiast. Ashley grew up in Shady Valley and graduated high school from Johnson County High. She holds an Associate's Degree in Applied Science from National Business College.
Please join us in congratulating Ashley on her new responsibilities.