Gail Stout has been Promoted to Buyer and Pricing Specialist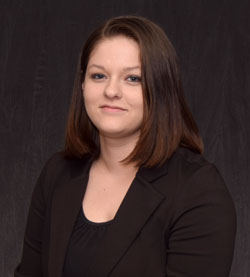 We are pleased to announce that Gail Stout has been promoted to Buyer and Pricing Specialist.  Gail will report to Meghan Carty, Corporate Manager, Purchasing and Pricing.
Gail began her career at Strongwell as the Pricing Administrative Assistant in 2016.  Recently she accepted more responsibility with the reorganization of the Purchasing and Pricing Departments.  She is looking forward to the challenges in her new role.  Gail has an Associate's Degree in Business Administration and is completing work on her Bachelor's Degree.
Gail lives in Bristol with her three children:  Connor, Maddox, and Annabel.  In her free time she enjoys sketching, painting and other crafts.
Please join us in congratulating Gail.