Stair Tread Covers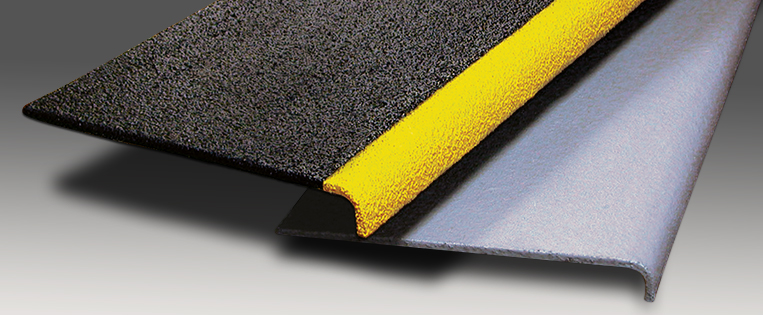 DURATREAD™
DURATREAD™ molded fiberglass stair tread covers provide an easy, cost-effective way to increase the safety of stairways. The covers feature a gritted surface and are intended for installation over concrete, metal, or wood steps and for over fiberglass stair treads.
Features
Slip Resistant
Durable
Impact Resistant
Low in Maintenance
Easy to Cut/Install
Corrosion Resistant
Lightweight
Low Conductivity
Applications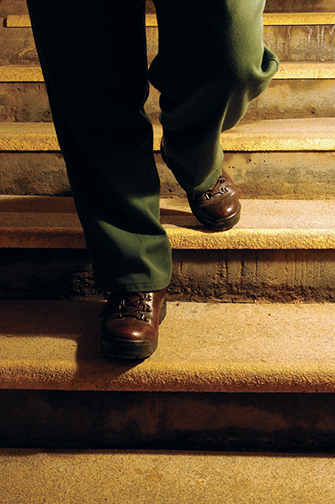 DURATREAD™ stair tread covers are ideal for use in any area where frequent use or exposure to slippery environments increases the risk of accidents. The ADA compliant covers feature a durable gritted surface and a highly visible nosing to ensure years of safe, maintenance-free service. Typical applications include:
Amusement/Water Parks
Hotels/Motels
Outdoor Stairways
Outdoor Sports Facilities
Restaurants
Food Processing Facilities
Chemical Processing Plants
Water/Wastewater Treatment Facilities
Materials of Construction
DURATREAD™ molded fiberglass stair tread covers are manufactured using high strength fiberglass mat in combination with a choice of resin systems. The top surface is coated with a quartz grit to provide a slip resistant, durable tread. DURATREAD™ covers are available in a variety of resin systems designed to suit different applications and environments.
Sizes and Availability
DURATREAD™ covers are available in thicknesses of 1/8" and 1/4". Standard depths are 8", 9", 10", 11" and 12". All stair tread covers are available in 12' lengths. Other lengths and depths are available upon request.
The standard color for DURATREAD™ covers is dark gray with a bright yellow nosing for increased visibility. Other color combinations are available upon request, such as a one-color cover or blue and red.
The DURATREAD™ covers can also be customized with stenciled safety messages or warnings.